Bow Jct - Candia
Browns Brook
A potential Rail-trail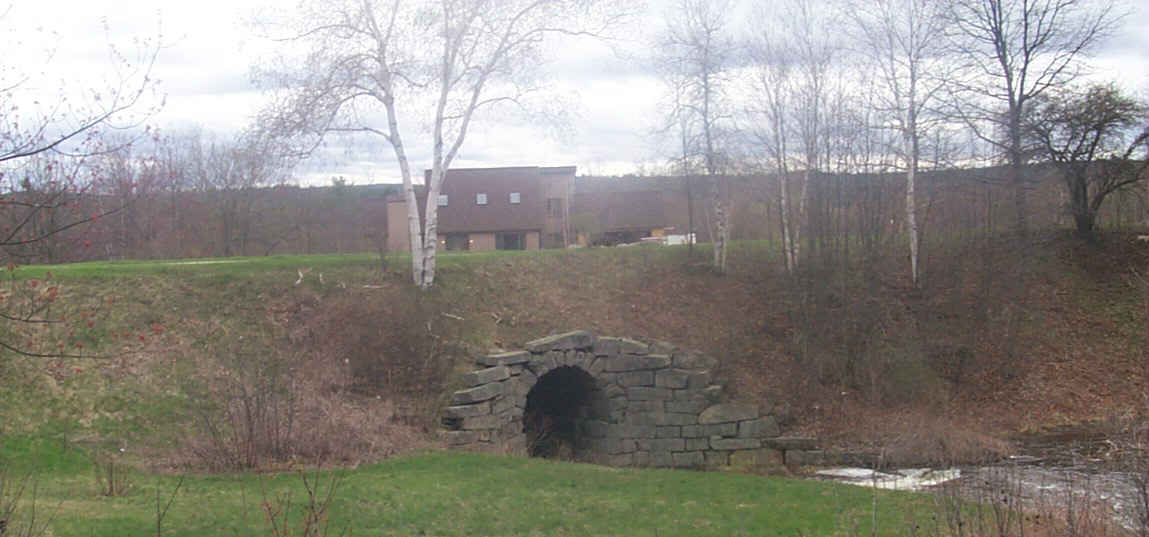 A carefully preserved stone culvert for Browns Brook just west of Pleasant Street in Hooksett. Digital photograph by Kenyon F. Karl on April 24, 2000.
Brought to you by MapBlast! (Click on map to navigate)
USGS Topographic map of Browns Brook
The rail-trail is totally broken between Suncook and Browns Brook. Note that Pleasant Street (Hooksett), Main Street, Broadway, and Pleasant Street (Pembroke) are lightly used arterial streets that can be used to bypass this long gap. Note also that the Webmaster was totally unable to find the old railroad crossing of Merrimack Street, possibly due to the growing number of suburban houses.
The trail is grass-grown and littered with fallen tree limbs southeast of the Route 4 underpass, suggesting that this segment of the rail-trail is currently unused. Furthermore the topographic map suggests that the middle of this trail segment may have been destroyed by gravel pit operations or the like. In any event, the Webmaster is unable to determine whether the rail-trail is currently passable for the entire distance between Browns Brook and Rowes Corner!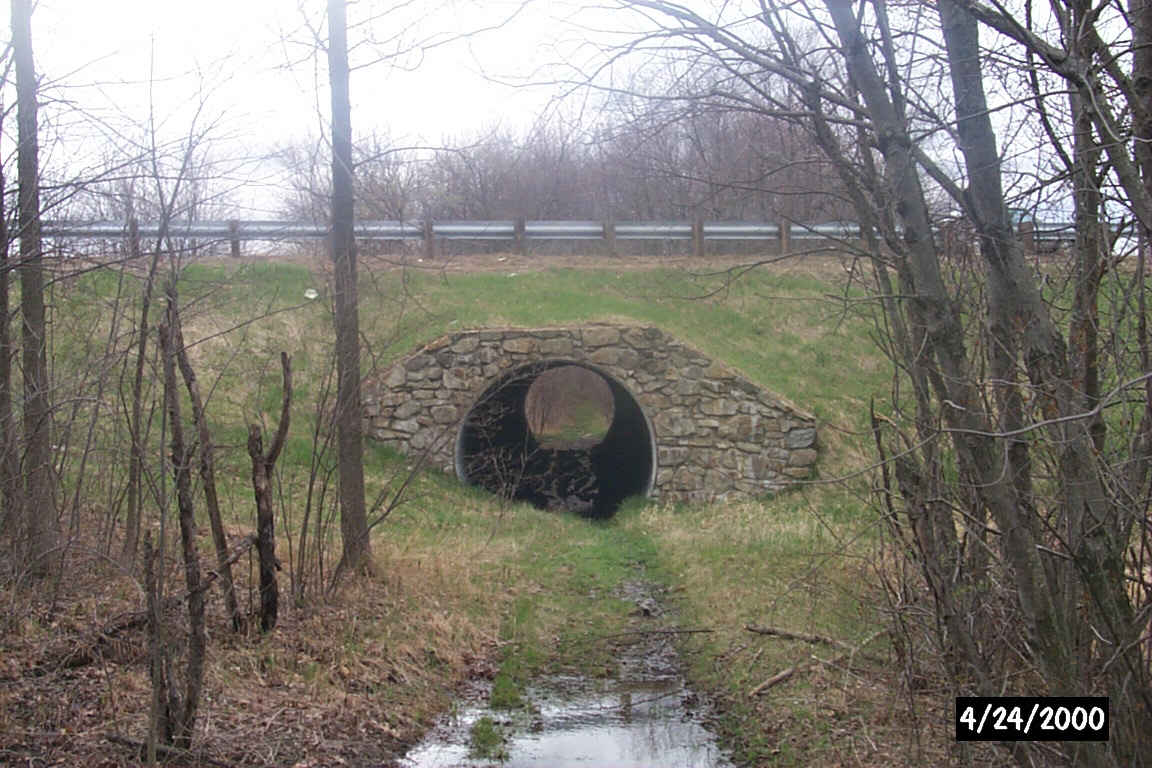 A large steel culvert adjacent to the Route 3 bridge over Brown's Brook allows trail users to pass under the busy highway. Digital photograph by Kenyon F. Karl on April 24, 2000.

There is parking for just one or two cars on the east side of the road between Browns Brook and the Rail-trail (just south of the carefully preserved stone culvert). Additional limited parking is available just beyond the edge of the paved shoulder on the east side of Route 3 just north of the Browns Brook bridge.
No other trail facilities were observed in the vicinity of Brown's Brook.
---
Sign images are from the Manual of Traffic Signs, by Richard C. Moeur.
Updated on February 22, 2001 by Kenyon F. Karl <Webmaster@new-england-rail-trails.org>.
Unintentional errors are likely
Go to: