---
Bow Jct - Candia
Soucook River
A potential Rail-trail
Currently in use on an informal basis!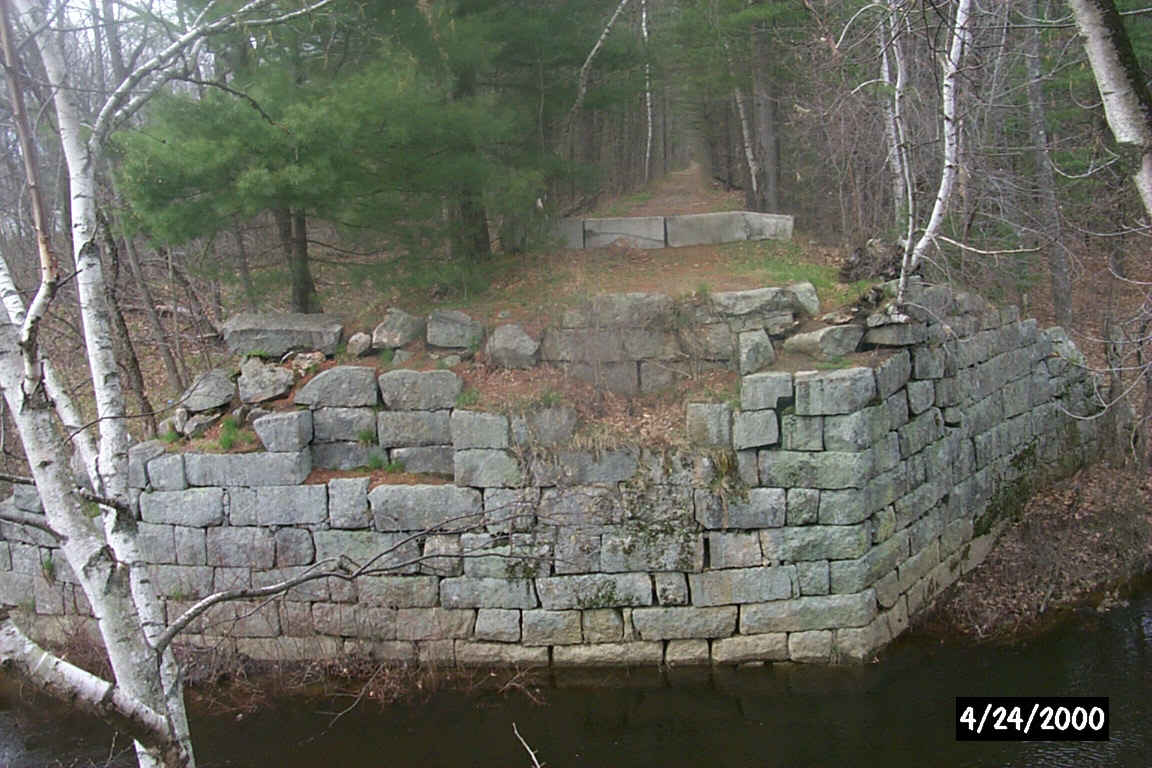 The abandoned bridge abutments at the Soucook River. Digital Photograph by Kenyon F. Karl on April 24, 2000.
Brought to you by MapBlast! (Click on map to navigate)
USGS Topographic map of Soucook River
The rail-trail is broken at the Soucook River because of the absence of a suitable bridge. The only access to the segment north of the Soucook River is via Garvins Falls Road from Route 3 in Concord!
The trail segment south of the Soucook River is accessible via the paved entrance road to the Plausawa Valley Country Club (Whittemore Road) which becomes a gravel service road that extends beyond the Country Club and finally turns sharply to run through the gravel pit to the old railroad bed.
The land under the power lines that runs directly from the Clubhouse to the railroad bed is heavily used as a shortcut by four-wheel drive vehicles, however their persistent use of this route in 'mud season' has totally ruined this route.
Note that the trail is also accessible at the White Sands Conservation Area, however a sign at that location indicates that parking at that location is limited to cars registered by Pembroke residents that bear special stickers available at the Town Hall.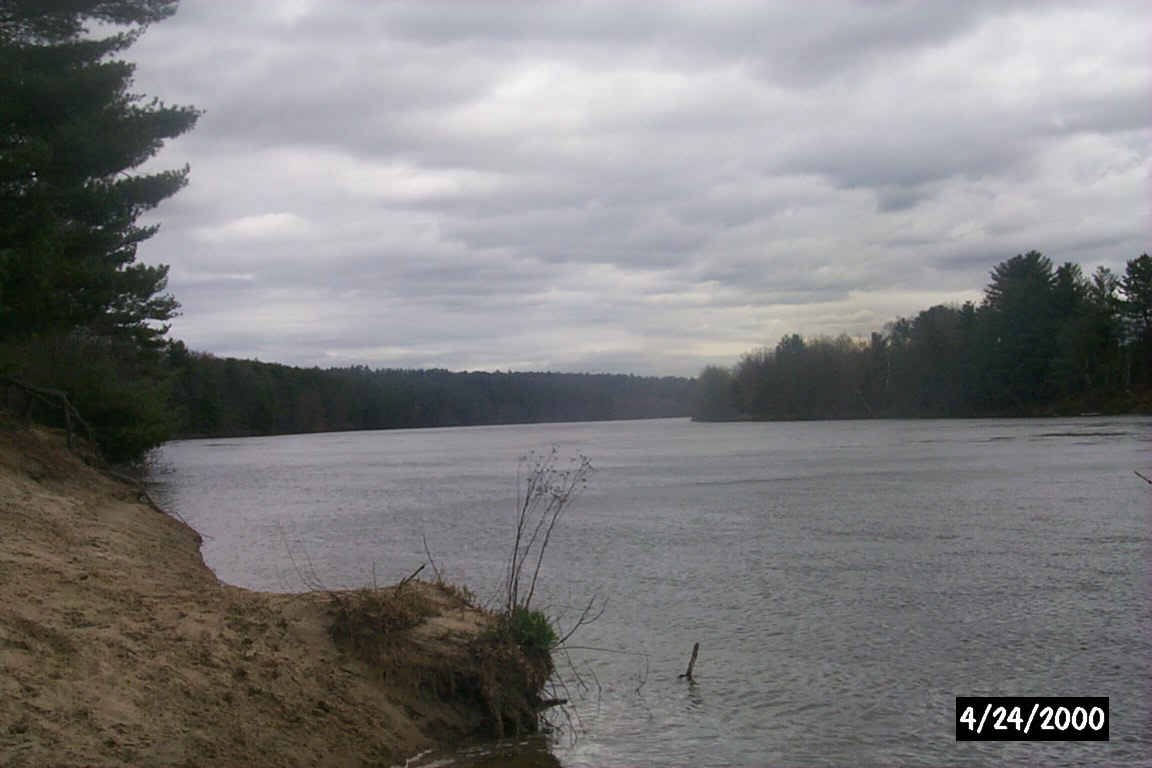 Looking south along the Merrimack River. Digital Photograph by Kenyon F. Karl on April 24, 2000.

Limited parking is probably available in the upper lot of the Clubhouse of the Plausawa Valley Country Club, if done discretely and in a manner that does not inconvenience the paying customers and members of the Club. The clubhouse probably contains toilets, water, limited food service and shelter during the golf course season, however their dress code may be used to exclude most trail users!
---
Sign images are from the Manual of Traffic Signs, by Richard C. Moeur.
Updated on February 22, 2001 by Kenyon F. Karl <Webmaster@new-england-rail-trails.org>.
Unintentional errors are likely
Go to: