---
Bow Jct - Candia
Garvins Falls
A potential Rail-trail
Currently in use on an informal basis!
Brought to you by MapBlast! (Click on map to navigate)
USGS Topographic map of Garvins Falls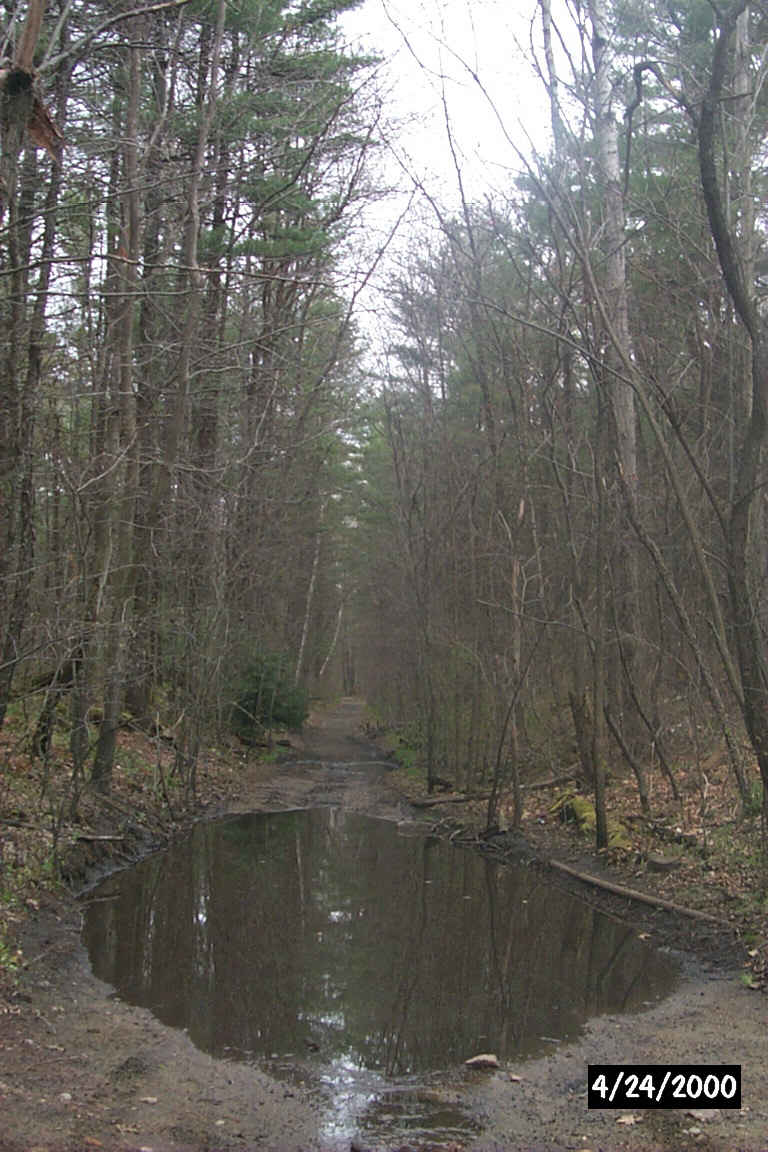 A mud puddle illustrates the effects of decades of neglect of the trail. Digital Photo by Kenyon F. Karl on April 24, 2000.
Garvins Falls Road from Route 3 southeast of Concord appears to be the only means of access to the segment of rail-trail between Bow Junction and the Soucook River. Easy access is available at the very end of this rather long road, while a rather steep path almost directly to the falls is available from this road under the power transmission lines.

Limited parking is available at the very end of Garvins Falls Road.



A Dunkin Donuts Shop is located on Route 3 at the intersection of Garvins Falls Road. The store features an beverages, donuts, muffins, bagels, and egg sandwiches. The store is open daily from 3:30 am to 10 pm. Toilets and water are presumably available upon request.

Concord Area Transit - South Route stops near this intersection. Note that this bus does not accommodate bicycles!
---
Sign images are from the Manual of Traffic Signs, by Richard C. Moeur.
Updated on February 22, 2001 by Kenyon F. Karl <Webmaster@new-england-rail-trails.org>.
Unintentional errors are likely
Go to: